Who is A.B.E. ?
The core feature of Alliance Bio Expertise is that the company is owned by its employees. Everyone is personally committed its achievement. Each personal success becomes a collective success !
We decided to strike out this entrepreneurial adventure, willing to take charge our professional future and to give true meaning to our work.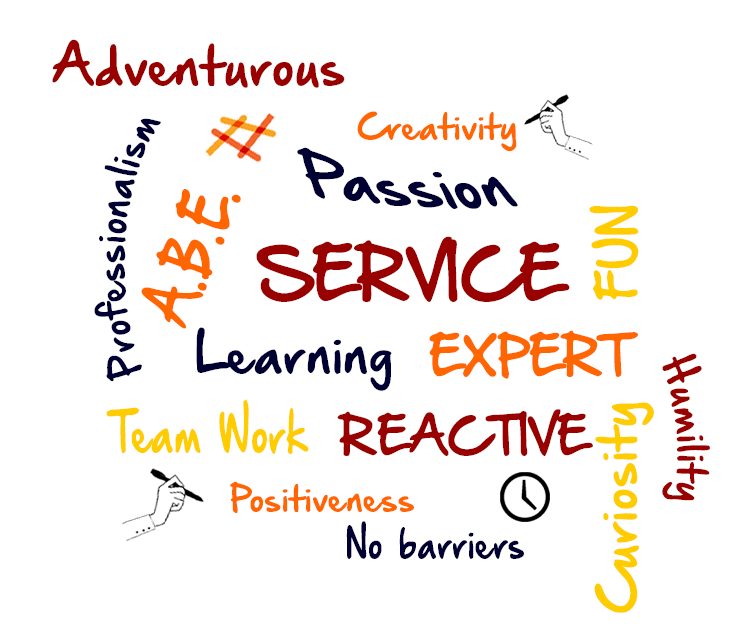 Long term partnerships …
We measure our company's success with the satisfaction of our customers, and this leitmotiv guides our decisions. We are not trying to create a mere customer-supplier relationship, but a true and sustainable partnership.
Shared expertise with our customers and partners …
To achieve this, we need to see things differently. Undeniably, our stucture and organization are extremely advantageous. All people at A.B.E. are in direct contact with our customers at their own level, which allows us to gain a better understanding of the issues encountered and above all, answer your questions very quickly.
You are part of our team, guiding us in R&D …
We develop technical products that can bring a real advantage to the laboratory. To bring this added value, we develop and produce our own products by your sides. Who else has a better understanding of the daily use and the future needs than the customer himself ?
A major factor is the consideration of the environment in which the product will be used. The perfect product satisfies every criterion – technical, price, size (and why not make coffee one day ? Who knows …). It is therefore important for us to be familiar with the environment (organisation of the laboratory, frames of reference followed, etc.) to respond to your expectations, and offer not the best, but the right solution. 
A reactive and available service team …
No "hotline". We value personal service, our customers having the direct telephone number of the people who will help them.
Each ABE collaborator, whether in the supply chain or in SAT, is aware that the customers' priorities become those of our structure.
Commitment, reactivity and responsibility are the essential values in order to become part of our Company.